Pediatric Chiropractic in Archbold
As a parent, we know that you want nothing but the best for your little one, and that means doing what you can to help them grow big and strong, naturally. That's where chiropractic care comes in!
Our doctor is ICPA and Webster Certified, meaning that they've taken advanced courses and training to learn the intricacies that come with working with children and pregnant women.
We're proud to welcome kids of every age and stage of life-from the newest members of your family to teens and beyond. Here's more about how we can help and what you can expect from care.
How Chiropractic Helps Kids
Even the easiest births can leave children with misalignments. When those misalignments aren't addressed, they can cause problems now and in the future. With gentle and focused chiropractic care, we're able to find and correct subluxations so that your child's nervous system can function exactly as it was designed to.
Many parents in the practice have remarked that they've noticed improvements in their kids relating to:
Colic
Ear infection frequency
Sleep
Digestion and constipation
Nursing
Headaches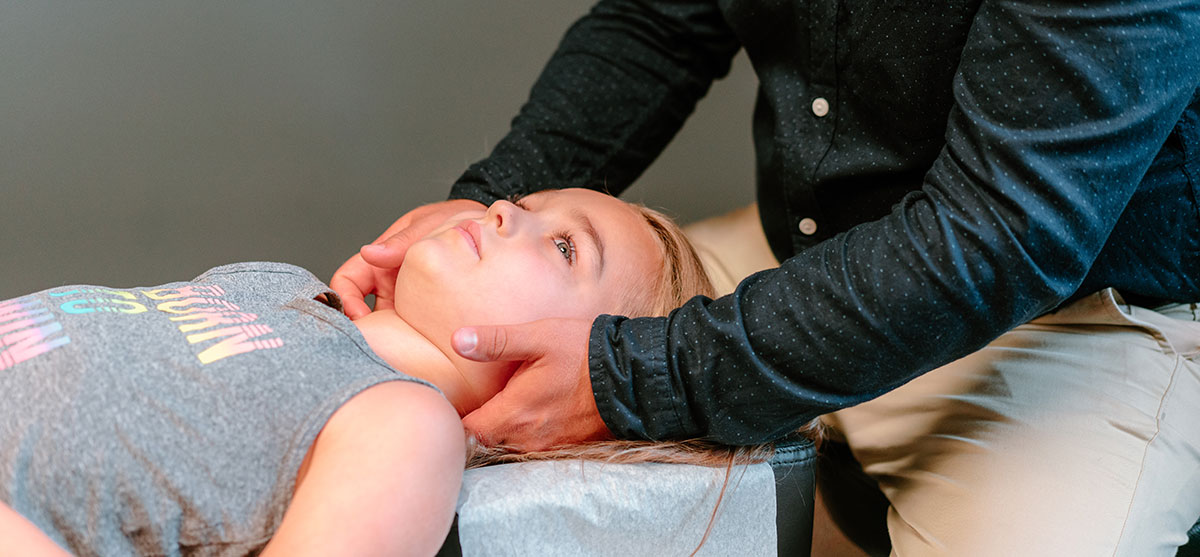 The First Visit
We aim to make care with us as easy and calm as possible. Here, children feel comfortable and cared for, and we aim to make your child feel welcome. We'll begin care by learning more about your child, their birth, and what you're seeking care for. We'll then move onto an exam to determine where the misalignments lie in their spine. Once identified, we'll discuss a care plan with you. If you'd like to move forward, we can perform an adjustment at this time.
Adjustments for kids are extremely gentle and for infants, require just a light pressure from the fingertips-you'll never have to worry about unnecessary popping or cracking here. We'll also do whatever is necessary to keep your baby relaxed and comfortable-oftentimes we adjust infants as they lay sleeping on mom or dad.
We'll let you know how often we recommend care for your little one, and build a custom plan to suit their needs.
Learn More Today
We'd love to welcome you and your little ones into our care. Get started today by contacting us to book an appointment. We can't wait to help you (and them) receive the gentle, natural care that they deserve. Book a visit at Nafziger Family Chiropractic today!
CONTACT US

Pediatric Chiropractic Archbold, Fulton County, Bryan OH | (419) 445-1600