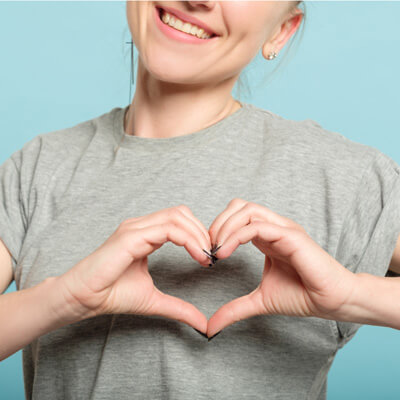 Nafziger Family Chiropractic Reviews
What Our Archbold Patients Say
At Nafziger Family Chiropractic we love when patients share with us their feedback and comments after chiropractic care. Please read our patient testimonials below to see what other people have achieved through their tailored treatment plans with us.
Share your stories too! Click here to send us your feedback so that we can help to spread the word about the benefits of natural Nafziger Family Chiropractic care.
For more information, or to schedule an appointment contact us today.
I know my husband Bill has seen many chiropractors in the past. He feels he has received the best care from your office, so I felt comfortable going there.

The receptionist, I believe her name is Ashley, never get rid of her! Her customer service and smile are irreplaceable!

I've been going to a different chiropractor for years and decided to try here and I've never had such instant relief like I did here! I could tell it helped so much more than where I had been going.

Everyone is very kind and professional.

Dr. Anthony was excellent. Confident I will be welled cared for.

My first appointment went well. I am looking forward to my next visit.

Great atmosphere, friendly staff, quality care!

I was highly satisfied with my first visit. I wish I would have started sooner. Dr. Nafziger has given me hope for a resolution for my headaches. A sincere thank you.

Very informative. I have only been to a chiropractor once before many years ago and it was not a good experience. Everyone made me feel very comfortable and I no longer have any apprehension about chiropractic care.

I was very happy with my first visit. And even more excited with my second. My back feels great thanks to Dr. Randy Nafziger. They are all so nice and care for your well-being!

I am so grateful for the help and explanations of what you were going to do, why you were doing it, and what to expect afterwards!! The comfort given when I was out of sorts was exceptional!! The staff at the front, so professional!!!! Thank you again!!

Dr Anthony is excellent! I was nervous about taking my 3 month old to get adjusted but he explained things very clearly. He did his work very gently and I was just overall pleased.

Very professional and friendly staff.

My experience at Nagziger chiropractic was excellent! Dr. Nogosek was very helpful, knowledgeable and professional. I am very satisfied with my decision to become his patient.

I was very impressed with Dr. Nafziger's ability. His approach was very effective.

Very friendly and easy to talk to. Will be back!

I'm Feeling the Improvement After the First Visit
Thankful I was referred to your clinic by a friend of mine. I'm feeling the improvement after the first visit. Excited about how well I'm going to feel after things are put back into alignment and keeping it that way through regular visits.
~Chris S.
Great Overall Experience
Acupuncture was very interesting and the general energy of the room was enjoyable and calm. I did quite a bit of research before going so I was informed about it for the most part, but I was still nervous about the needles hurting. I did feel a pinch initially when they were inserted, but it wasn't nearly as bad as I thought it was going to be. I felt extremely calm, centered, and grounded when I left the appointment. I have another appointment scheduled here soon and have recommended this to a lot of other people as well. Highly suggest doing this. If I could get over my fear of needles and open my mind to this process, anyone can, and reap the benefits of this ancient healing. I am very grateful for Randy's gracious help in this practice. Thank you!
~Bella S.
Very Happy Experience
I felt very comfortable and the doctor was able to explain what appeared to be wrong. I noticed the essential oils, supplements and other natural healing remedies. I heard the Christian radio station in the office. I am a Christian so I was very happy. Thank you for your help
~Cathy P.
They Were Very Professional
I was skeptical about going to a different /new chiropractor but, I was listened to and was able to explain what was hurting. I appreciate being seen on time and feel that i was treated with respect. Thank you for helping me.
~Tom M.
Skilled Practitioner
I was favorably impressed as soon as I entered the clinic–the facilities and atmosphere were welcoming and the staff personal and professional. Dr. Randy was thorough and skilled in performing his physical assessment of my distress. With an economy of words, he quickly sized up my condition and encouraged me with a clear plan of action. His adjustment was that of a skilled practitioner. I felt I was in good hands.
~Gary F.
Caring and Professional Staff
I should've made an appointment much sooner! What a beautiful office, caring and professional staff, and I left feeling so much better! This won't be the last time I come here! Thank You!
~Susan G.
He Was Honest and I Appreciated It
I was hesitant to even come with having a not the greatest experience from the past. Dr. Randy didn't hurry me, took time to answer questions, and was honest as to what he can do for my issue. I appreciated it very much. Thank you.
~Laurie S.
I Felt Amazing Afterwards
I was skeptical, but I felt amazing afterwards. The pain is still there, but it is tolerable. I couldn't eat or drink without extreme pain. Right after the adjustment the staff gave me a bottle of water. I was able to swallow the water without pain. It's amazing how something so small as being able to take a drink of water without pain is taken for granted. Thank you all so much.
~Daniel J.
Wonderful Facility, Convenient X-Ray Exam
I cannot begin to describe how wonderful the facility and all of the professionals are at Nafziger Chiropractor. The moment I walked in I knew I was in good hands. The atmosphere was exactly what I was looking for. Dr. Nafziger was very thorough with my exam and took time to explain everything. He also was able to give me x-rays right at the clinic which was very convenient. The entire staff was professional, welcoming and very accommodating. This chiropractor truly embodies total body wellness with their variety of talented professionals. I will definitely recommend Nafziger Chiropractor to my family and friends.
~Renee O.
I Feel Hopeful
After the very first visit, I felt a tiny bit of relief. I was so hopeful that I can't wait to come back on my next visit. I don't have a feeling of despair that I had before coming in. I feel like I just might be able to feel normal again and not be in constant pain. Thanks.
~Susan C.
Best Experience
Dr. Anthony did a nice job of explaining things to me and was very methodical in how he approached my situation. Probably the best experience with a chiropractor I have ever had. Thank you for being helpful and patient in explaining things to me and answering my questions.
~Roel G.
Great Experience
I requested my appointment online and was contacted promptly to schedule. The office was impeccably clean with many personal touches (including chilled bottled water), I appreciated how Ashley walked around to the front of the desk where I was to explain my new patient paperwork. I had very little wait time before seeing the doctor. Dr. Nafziger was incredibly kind and listened well. I appreciate the attention to detail like the glass doors and also the assistant remaining in the room during the adjustment made me feel very comfortable. Great experience from start to finish.
~Ashleigh R.
Friendly, Positive
The office was very comfortable. As soon as I walked in, I was impressed. The front desk receptionist was very friendly. The overall vibe from the office was very positive. I was very impressed as soon as I walked through the door.
~Paisley B.
Willingness to Listen
The entire staff did a wonderful job creating a very comfortable atmosphere. Appreciate the attention to detail and willingness to listen. Entire experience was above and beyond all expectations. Already looking forward to my next visit.
~Michael M.
Informative, Helpful
Everyone was very attentive and helpful. Dr. Nafziger was very informative, helpful, and provided me with an exercise program I can do at home also. I felt he understood my issues and he did great at adjusting all of my issues! I would recommend everyone to him! Thank You Dr. Randy Nafziger!
~Penny D.
Great Place
I truly appreciated Dr. Nogosek's patience and level of professionalism. I am not an "easy" case and I left the visit feeling hopeful that I found a great place that could help me live a less painful life. Thank you for being open to using multiple techniques and spending time on each trouble area.
~April S.

Nafziger Family Chiropractic Reviews | (419) 445-1600